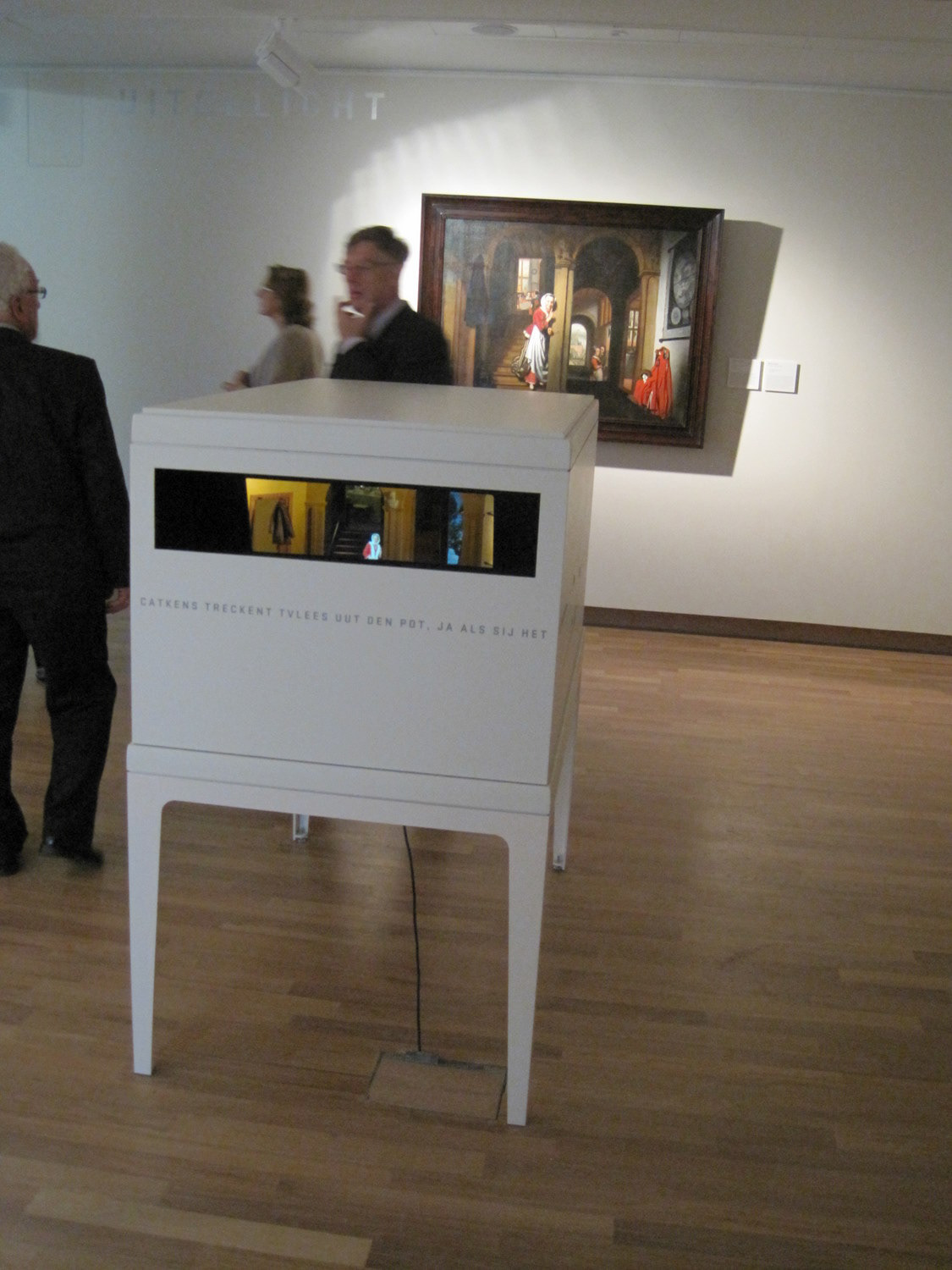 Dordrechts museum De Luistervinck
client:            Dordrechts Museum
location:       Dordrecht
status:            permanent
Naar het beroemde schilderij van Nicolaas Maes maakten we een perspectivistische kijkdoos. In deze kijkdoos kan de bezoeker aan de voorkant op verschillende niveaus het tot leven gekomen schilderij zien. Aan de zijkant kan men zijn oor te luisteren leggen bij een van de luistergaten en horen wat er misschien gezegd werd, De bezoeker wordt op deze wijze zelf een luistervinck, hetgeen een mooi beeld oplevert voor de overige bezoekers op zaal.
For the Dordrecht museum we made a perspective diorama to the Eavesdropper, the famous painting of Nicolaas Maes. In this diorama the visitor sees the figures come to live. At the side of the cabinet the visitor 
can hear the story that lies behind the scene. What was going on in that house? The curious visitor becomes an eavesdropper himself. 
Concept:                                                          XPEX.
cabinet design:                                               merkx-girod
music:                                                              Hans Troost
artistic decor:                                                  Dutch Igloo
Peppersghost film, radio play and scripts:    Dutch Igloo